You can name any Western romance movies like Titanic and The Notebook that are so legendary. Or, Thailand movies such as A Little Thing Called Love.
Korean dramas also become an option when you want to feel the butterfly in your belly. 
However, Indonesia also produces beautiful lovey-dovey movies.
Here are the best Indonesian romance movies which make you immediately want to have a lover!
1. Ada Apa Dengan Cinta (2002)
It is a story about a popular girl in school who falls in love with a guy who is really into literature. How it is not so sweet?
Played by Dian Sastrowardoyo as Cinta and Nicholas Saputra as Rangga, this couple becomes a legend just like Jack and Rose in Titanic. 
Even though Cinta is obviously attracted to Rangga, her behaving of turning the relationship up and down makes this story adorable.
Cinta often denies the feeling she has since she feels Rangga is the person who distances her from her friends. 
The ending also remains unclear that their relationship has not been tied. Yet.
Therefore, things to do in Jakarta with boyfriend would be watching this movie together!
2. Heart (2006)
After experiencing the cute moments between Rangga and Cinta, we have to be a little bit depressed by this story.
It tells Rachel (Nirina Zubir), a tomboyish girl that loves basketball, who puts feeling in Farrel (Irwansyah), her childhood best friend.
It is such a heartbreaking moment when Farrel loves another girl, Luna, a beautiful feminine girl who is diagnosed with having a heart disease. 
Heart is popular, then it is adapted into series a year after the movie released and in 2013.
The movie also got The Best Actress Award at the Piala Citra Awards in 2006. 
3. Ayat-Ayat Cinta (2008)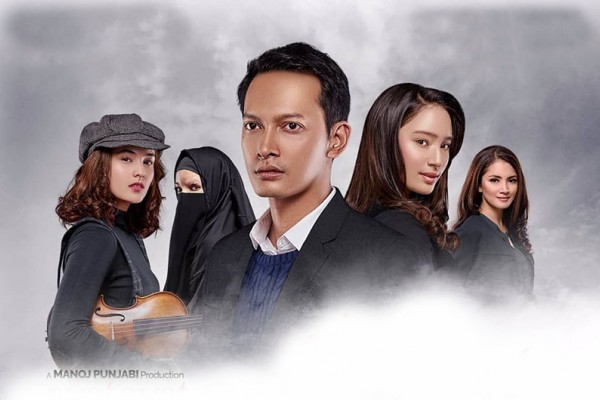 Directed by Hanung Bramantyo, one of the prominent movie directors in modern Indonesian film industry, Ayat-Ayat Cinta has watched by 3.676.135 audience. 
It dominated the 2008 Bandung Film Festival. Ayat-ayat Cinta won the Best Motion Picture, Best Director, Best Actor, Best Art Direction, and Best Music Director award. Wow!
It is the best Indonesian romance movies applying Islamic background. It tells Fahri bin Abdillah, an Indonesian who pursues his master degree at Al-Azhar.
Having been devout for his whole life, Fahri has never had a romantic relationship.
Until he meets four women in Egypt that put him into a complicated love dilemma. 
4. Habibie dan Ainun (2012)
Collaborated top-star Indonesian actors, Bunga Citra Lestari and Reza Rahadian, this movie ranks in the 5th place of most-watched Indonesian movies ever with 4.583.641 audience.
Habibie and Ainun is based on the best-seller book with the same title written by B.J Habibie, the third president of Indonesia. It depicts the true love between his late wife, Ainun Habibie, and him. 
This movie emphasizes how important the role of Ainun in her husband's life, and how painful is for B.J Habibie when Ainun leaves him forever. They may meet in heaven already right now..
5. Dilan 1990 (2018)
Set in Bandung, one of the most famous cities in Indonesia, Dilan 1990 becomes the second most-watched movie in Indonesia. The audience is more than 6 million people!
The movie becomes so popular especially among youngsters since it is based on the best-seller novel, Dilan 1990, written by Pidi Baiq.
It is also played by famous actor Iqbaal Ramadhan (as Dilan) also Vanesha Prescilla (as Milea).
Dilan 1990 is told from Milea's point of view about the relationship between her and Dilan, the leader of a biker gang, back then in 1990 when she was in high school. 
It is one of the best Indonesian romance movies because Dilan's flatter blushes anyone who's watching it!
6. Imperfect: Karier, Cinta & Timbangan (2019)
The growth of technology in Indonesia usually drives people insecure.
It is easy to fall into the trap when people only judge another by physical appearance. 
That is how Rara feels, a young chubby and tanned-skin woman who cannot be the head department of her company because of her look.
Even though Dika, her boyfriend, loves her just the way she is, Rara does not feel enough. She then struggles to meet the concept of beauty in Indonesia. 
7. Akhir Kisah Cinta Si Doel (2020)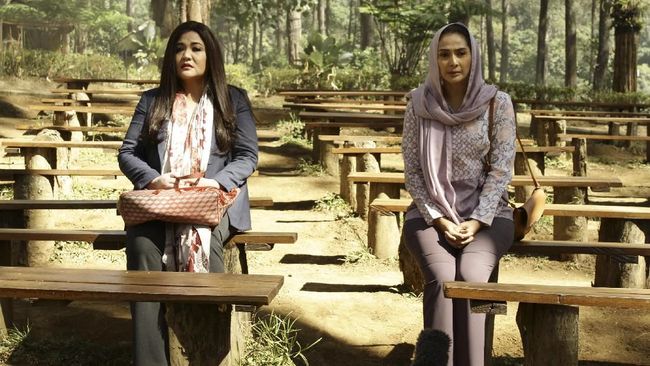 Just released in 2020, Akhir Kisah Cinta Si Doel is produced to be the epilogue 1994's phenomenal series, Si Doel Anak Sekolahan, and the trilogy Si Doel The Movie that is first released in 2018.
This movie answers the triangle love between Doel, Sarah, and Zaenab. Doel has already married with Zaenab, but he still keeps her love for Sarah, a woman who chose to live abroad without any announcement.
This one of the best Indonesian romance movies makes the audience flood into tears.