Approaching a new academic year in every August, high school students especially in the third year are usually looking for a higher level of education.
The Ministry of Research, Technology, and Higher Education ranked universities in Indonesia based on some areas they have worked on.
Fortunately, they not only center these universities in Java but also rather spread in cities in Indonesia.
Here are nine best state universities in Indonesia based on the list of Indonesian Ministry of Research, Technology, and Higher Education.
1. Bandung Institute of Technology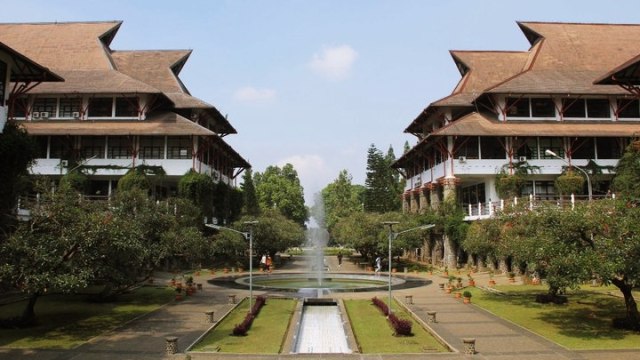 One of the interesting facts about Bandung is that there is a university which produces a high quality of alumnus, Bandung Institute of Technology.
Do you know B.J. Habibie? The person who is well-known for theories in aerospace engineering was a student in Bandung Institute of Technology before departing to Germany.
Many prominent figures in Indonesia graduated from this university. It proves how well-built this university is in developing the students' character and contributing to education in Indonesia.
2. Gadjah Mada University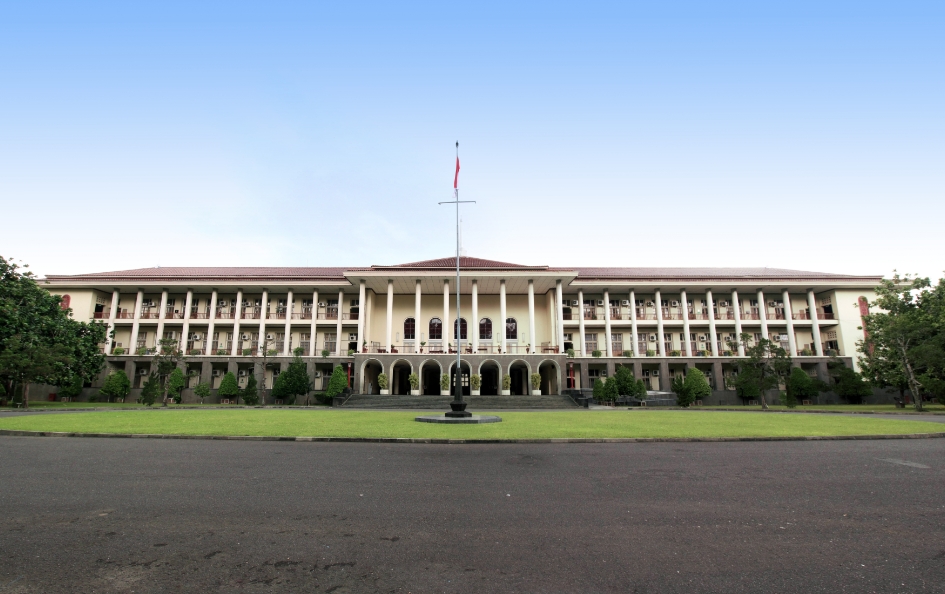 What are you aware of Yogyakarta? The famous Malioboro Street or the breathtaking Prambanan Temple? It is also a city where Gadjah Mada University situated.
Not only it ranks on the second place in best universities in Indonesia, but Gadjah Mada University also becomes the 320th best university in the world based on Quacquarelli Symonds World University (QS-WUR) 2020.
It provides eighteen faculties and sixty-seven study programs in social sciences, science, and humanities.
No wonder 33.947 students want to be part of this one of the best state universities in Indonesia.
3. IPB University
IPB University which is commonly known as Institut Pertanian Bogor (IPB), got a special achievement from the Ministry of Research, Technology, and Higher Education as the Most Prospective Innovation.
Founded in 1963, IPB University has put a lot of attention in bio-science, agriculture, and other related fields.
Some faculties you will find in this university are Veterinary Medicine, Forestry, Math and Natural Sciences, also Fisheries and Marine Sciences.
4. Sepuluh Nopember Institute of Technology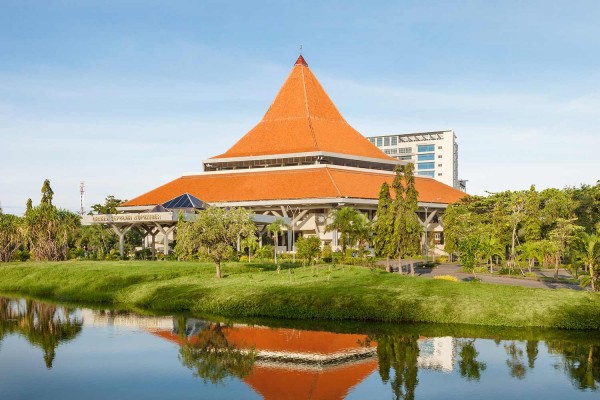 If you are familiar with the history of Surabaya, you will know how important the date of November 10th.
It was when the Battle of Surabaya happened. This university, which is located in Surabaya, picks this sacred date as its name and anniversary.
Sepuluh Nopember Institute of Technology is the pioneer of science and technology in higher education in Indonesia.
The seven faculties in this university answer the challenge of the digital industry.
Some of those faculties are Science and Data Analytics, Civil Planning and Geo-Engineering, Industrial Technology and Systems Engineering, also Creative Design and Digital Business.
5. Diponegoro University
Diponegoro University was firstly introduced in 1856 as a private university in Indonesia, but now it becomes one of the best state universities in Indonesia.
The name was also changed by the first president of Indonesia, Soekarno, in 1960 after being established for four years.
The previous name was University of Semarang, then it was transformed into Diponegoro University.
The most favorite study programs in Diponegoro University are Nutrition and Medicine in natural sciences study, also Business Administration and Communication in social sciences.
6. Airlangga University
Airlangga University was recognized as "Dokter Djawa School" in Batavia (now Jakarta) as the part of University of Indonesia.
It was then separated and officially established on November 10th, 1954 by President Soekarno.
As one of the best psychology universities in Indonesia, Airlangga University already developed that program study in 1993.
Not only it is known for psychology major, Airlangga University accommodates other program studies like Medicine, Pharmacy, Accounting, and Communication very well.
7. Hasanuddin University
Located in South Sulawesi specifically in Makassar, one of the famous cities in Indonesia, Hasanuddin University preserves the good quality of higher education outside Java.
Hasanuddin University offers sixty-one program studies.
The most favorite study programs in 2019 State University Admission were Medicine, Pharmacy, Public Health, Informatics Engineering, and Civil Engineering.
8. Brawijaya University
Brawijaya University is one of the universities in Indonesia for international students. It hosts an exchange program community, AIESEC.
In 2019, Brawijaya University was responsible for providing necessary needs for sixteen students of the Darmasiswa Program, a scholarship program for all foreign students of countries that have a diplomatic agreement with Indonesia.
This one of the best state universities in Indonesia gets the first rank in Indonesia for its students' quantity. It holds 55.649 active students!
9. Padjajaran University
This university has two campuses, one is in Bandung and the other is in Jatinangor.
The five most favorite study programs are Law, Management, Medicine, Informatics Engineering, and Communication.
Compared to Bandung Institute Technology (ITB), Padjajaran University is better known for its majors in humanities or social sciences.
The famous graduates from Padjajaran University are Ernest Prakasa, Ahmad Fuadi, and Omesh.