Indonesia's film industry has been growing for the past decade. It is because of the role of excellent and highly talented directors, scriptwriters, cameramen, and more importantly most popular Indonesian actors.
It is actors who show up to the screen and create whether good or bad impression to audiences.
Some of the actors become highly requested since they are able to bring emotions and values to huge audiences.
Here is the list of top-star actors in Indonesia.
1. Iqbaal Ramadhan
Who does not know Dilan, the main character in one of the best Indonesian romance movies? It is played by Iqbaal Ramadhan, an Indonesian actor who is currently studying at Monash University, Australia.
Iqbaal was a member of a boyband, CJR. His acting career started in 2011 when he played in 5 Elang. Iqbaal becomes the most considered actor after he played for Dilan 1990.
Then, he was chosen to play as Minke for an adapted film from the best-seller novel, Bumi Manusia.
Played as Minke, Iqbaal Ramadhan was firstly underestimated by audiences since they thought Iqbaal is still an amateur in the film industry. However, he finally exceeded people's expectations.
2. Reza Rahadian
Reza Rahadian becomes one of the most popular persons in Indonesia because he is a prolific actor. He plays four to six movies every year. His first movie debut was a horror movie titled Film Horror in 2007.
A movie in 2009 named Perempuan Berkalung Sorban became his milestone in this industry. There, he acted as Samsuddin and received the Best Supporting Actor at the FFI in the same year.
He then played a role as B. J. Habibie, the third president in Indonesia and got much appreciation for his actions that can impersonate B. J. Habibie so well. 
3. Iko Uwais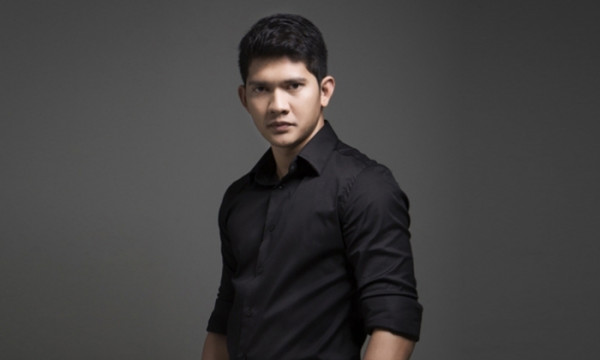 The original name of this one of the most popular Indonesian actors is Uwais Qorny. He is an expert in Indonesian martial arts, pencak silat.
He began his career in the 2009 movie, Merantau, as the lead character, and was directed by Gareth Evans.
His second collaboration with Gareth Evans brought him to The Raid, one of the most watched Indonesian movies worldwide. The international title is The Raid: Redemption.
After The Raid: Redemption, Hollywood was an open door for Iko Uwais.
His talent and popular name then were recognized and brought him to the most famous franchise movie, Star Wars: The Force Awakens, as Razoo Qin-Fee.
4. Nicholas Saputra
His name has always been connected with his role as Rangga in Ada Apa Dengan Cinta. In this movie, he played as a senior high school student who is fond of literature.
This movie brings up his popularity to be a legendary film couple in Indonesia with Dian Sastrowardoyo. 
Not only he is a popular actor, but Nicholas Saputra also holds an architecture degree in one of the best state universities in Indonesia, the University of Indonesia. His most recent movie is Semesta as a producer.
Nicholas Saputra is chosen to be one of the superheroes in a super-project of Bumilangit Cinematic Universe directed by Joko Anwar. He will play as Aquanus, a superhero from Zyba planet.
5. Adipati Dolken
Born in Jakarta, one of the most famous cities in Indonesia, Adipati Dolken began his career in 2008 as Virgo in a television series titled Kepompong.
He became more well-known due to his acting in Perahu Kertas as Keenan. Then, Adipati Dolken received the 2013 Piala Citra for his acting in Sang Kiai as Harun.
This 28-year-old actor also played as Kasino, one of the famous comedian groups in Warkop DKI Reborn 3 and Warkop DKI Reborn 4. 
6. Jefri Nichol
Even though he has been jailed because he was found using a drug, marijuana, his popularity as one of the most famous Indonesian actors still remains.
His name started to be considered after playing a movie, Pertaruhan, in 2017. 
Two years later, he has been acted for ten movies! In 2017, he acted in Dear Nathan, a movie about love between teenagers, with Amanda Rawles.
After that movie, he is frequently played together with Amanda Rawles in some movies. 
7. Fedi Nuril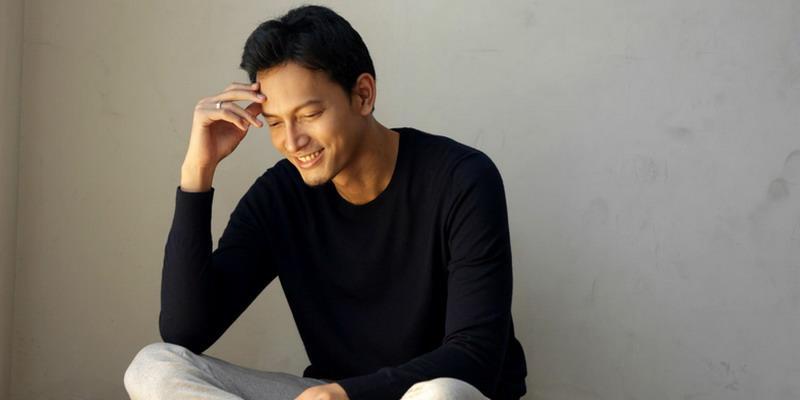 If you love movies with an Islamic background, you will often encounter Fedi Nuril on the screen. People started to know him after his acting in Garasi as Aga.
Then, he got a big opportunity to act as Fahri bin Abdillah in Ayat-ayat Cinta, a movie inspired from a best-seller novel with the same title. 
His stereotyped character in the movie is a religious man that is so husband material and has a good educational background.
This is proven by his similar character in the movies such as 5 cm and Surga yang Tak Dirindukan.