If you are familiar with Bollywood music, it is quite similar to dangdut. Dangdut is very popular in Indonesia, Brunei, and Singapore.
This folk music of Indonesia currently mixes it with disco music, hip hop or reggae because most Indonesian dangdut fans are youngsters.
Dangdut is a stylistically combination of Hindustani, Arabic, and Malay Folk. However, the term dangdut itself is originated from the Javanese language.
This genre got influenced by the Malay orchestra (the Orkes Melayu) of Sumatran Malays.
The most famous Indonesian dangdut performers preserve the traditional way of dangdut. Yet, they keep it up-to-date, so the youngsters, who are often exposed by Western music, can still enjoy dangdut.
Are you curious about who they are? Here is the list!
1. Rhoma Irama
Even he is no longer active in the Indonesian music industry, the fans are still glorifying him as "the King of Dangdut."
Rhoma Irama who was born in Tasikmalaya, a city who has one of the local types of durians in Indonesia, has an important role in changing dangdut's class society.
At first, dangdut was known as the music for low-class people. However, Rhoma Irama with his electronic guitar combined old dangdut that only used kendang and tabla with a little touch of modernity.
2. Elvy Sukaesih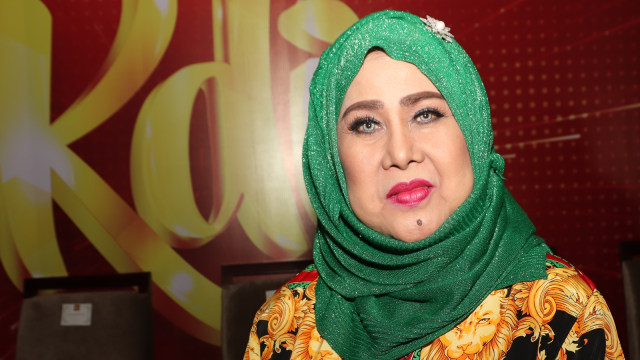 There is the King of Dangdut, there must be the Queen. It is Elvy Sukaesih. Her original name was Else Sukaesih, but she wanted to have a character's name in a novel.
She has sung since she was in the third grade of elementary school. She started to gain popularity when she accompanied Rhoma Irama performing for the Orkes Melayu.
In 1975, she became a dangdut soloist. She remains famous until now. Her top songs are "Kejam", "Bisik Tetangga", and "Gula-Gula."
3. Via Vallen
Korean Wave 2019 as one of the hangout places for K-pop fans in Jakarta invited NCT Dream for the first time.
However, Via Vallen, one of the most famous Indonesian dangdut performers, also had her showtime.
She is well-known of covering Western songs such as "Senorita" by Shawn Mendes and "On My Way" by Alan Walker. She also sings K-Pop songs like "Ddu Du Ddu Du" by Black Pink.
Those covers were made in koplo or dangdut version! So authentic.
4. Zaskia Gotik

Zaskia Gotik is famous for her dance movement, "goyang itik." This "goyangan" has become her signature dance since the very first time she performed in 2005.
Categorized as young people in Indonesia, Zaskia Gotik often applies strong DJ music in her songs. She wants to make dangdut more modern.
In 2014, MURI, record-breaking facts and achievements in Indonesia, awarded Zaskia Gotik for making 7 music videos for one day.
5. Inul Daratista
Born in Pasuruan, one of the recommended places to visit around Bromo, Inul Daratista is famous because of her dance movement named Goyang Ngebor.
She started her career in small performances in East Java, without realizing her performances were recorded and, then, they became viral.
Immediately, her career increased like the speed of the wind. After being successful in dangdut career, Inul Daratista now has some karaoke studios named Inul Vizta.
6. Siti Badriah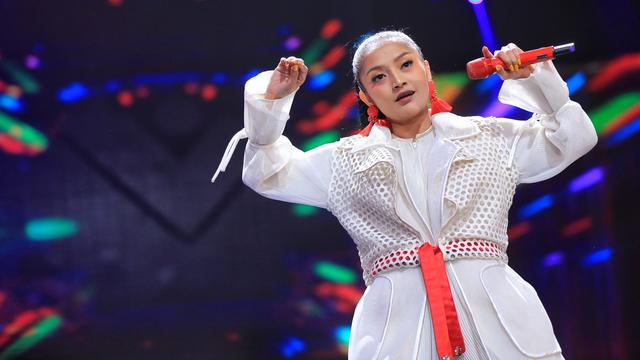 In this modern era, Siti Badriah has become one of the most famous Indonesian dangdut performers.
The reason is because her song "Lagi Syantik" has been played for 500 million times on YouTube! "Lagi Syantik" was successful to be in the fourth rank on Billboard YouTube.
She was born on the day after the anniversary of the history of ten November in Indonesia. Siti Badriah started her career when she was in the second grade of elementary school.
7. Hetty Koes Endang
Unlike Siti Badriah and Zaskia Gotik, Hetty Koes Endang is a senior dangdut performer.
The history of her career has been undoubtedly amazing. She is the role model for other Indonesian dangdut performers.
She does not only build her career within the country. In 1977, her performance in WPSF Tokyo with Aji Bandi, the songwriter of "Damai Tapi Gersang," got the "Most Outstanding Performance."
Hetty Koes Endang also has collaboration with many international singers especially from Malay-speaking countries.
They are like Siti Nurhaliza, Anita Sarawak, and Sheila Majid. She is definitely the diva of Indonesian dangdut.
8. Nassar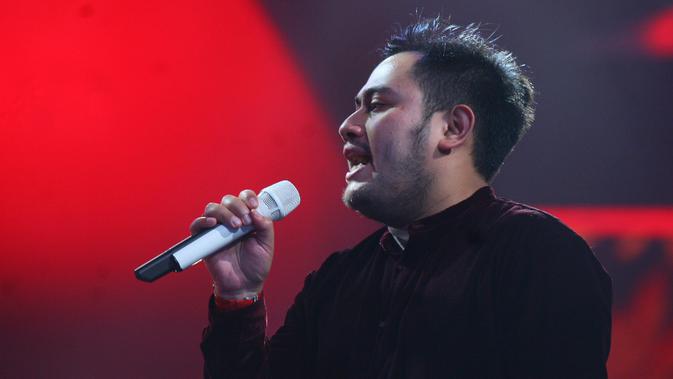 Nassar Fahad Ahmad Sungkar began his career when he became the contestant of Kontes Dangdut Indonesia (Indonesian dangdut contest) in 2004.
He was born in Bandung, a city where one of the best Indonesian romance movies, Dilan 1990, is set.
As one of the most famous Indonesian dangdut performers, Nassar is chosen to be one of the judges in Liga Dangdut Indonesia, a dangdut competition.
His top songs are "Gejolak Asmara", "Kecanduan Kamu", and "Hatiku." His most recent song is "Aku Mau" released in 2019.