Indonesia has many talents, particularly sports, who are universally well-known.
Plenty of athletes get medals and become the milestones to bring Indonesia in the global arena.
Not only do they receive the medals, but some also be awarded as the best in history.
Those who conquer the major challenge to defeat other competitors are defined to possess a successful career.
Here are ten most successful Indonesian athletes that can inspire you to pursue a sports career range from the boxing ring to the football field. They are of Indonesian pride.
1. Chris John
Who does not know this famous boxer? Yohannes Christian John, frequently known as Chris John, is the Indonesian former of professional boxing.
He kept his WBA featherweight title for almost ten years! It is the second-longest in the history of that particular division, after Johnny Kilbane.
His father himself, Johan Tjahjadi, was an Indonesian amateur boxer. He introduced boxing to Chris John when he was five years old.
During the whole career, Chris John held records of fifty-two plays, forty-eight winnings, one loss, and three draws.
2. Lilies Handayani and friends
Born in a city where the 10 November 1945 Surabaya War happened, Lilies Handayani became the Indonesian former of archery.
Handayani and her two athlete companions, Nurfitriyana Saiman dan Kusuma Wardhani won a silver medal in Seoul Olympiad in 1988 as in archery group competition.
This winning was a huge contribution to Indonesia. The struggle in winning the competition is documented through a movie which is titled 3 Srikandi.
Released in 2016, this movie is played by some of the most popular persons in Indonesia: Bunga Citra Lestari, Chelsea Islan, and Tara Basro.
3. Rudy Hartono
Rudy Hartono is one of the most well-known Indonesian badminton players. He won the men's singles title at All-England Championship eight times!
Not only he plays a very important role for Indonesian badminton, but he is also regarded as one of the world greatest badminton player of all time.
Because of his awesome performance, Guinness Book of World Records awarded him in 1982. Maddam Tussauds museum in Singapore also created his wax figure.
4. Suryo Agung Wibowo
The Flash becomes the fastest superhero in The justice League, while Suryo Agung Wibowo is the fastest man in Southeast Asia. He is an Indonesian sprinter who specializes in the 100 meters.
He held the best time record in the 2009 SEA Games with his personal time 10.17 seconds! He defeated his own record in the 2007 SEA Games. At that time, he ran in the 100 meters for 10.25 seconds.
Even though his best time was defeated by Lalu Muhammad Zohri, an Indonesian sprinter who comes from Lombok, Suryo Agung still remains as the role model of Indonesian sprinters.
5. Aries Susanti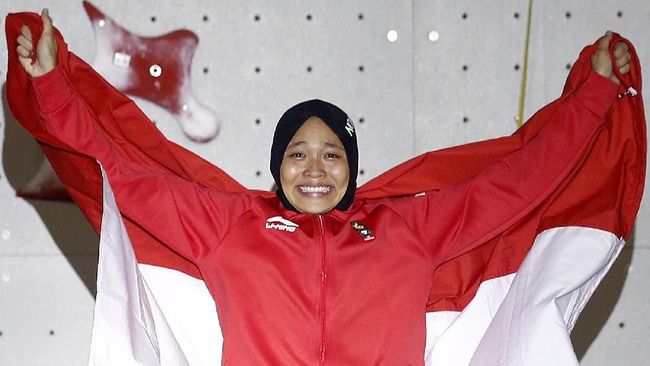 Known as the spider woman of Indonesia, Aries Susanti becomes one of the most successful Indonesian athletes in rock climbing.
She started to gain her fame after beating Elena Timofeeva in the world rock climbing competition, 2018 IFSC World Cup in China.
Because the 2018 Asian Games was held in Indonesia, and she got the gold medal in rock climbing speed, her name is well-known across the archipelago.
6. Marcus Fernaldi Gideon/Kevin Sanjaya Sukamuljo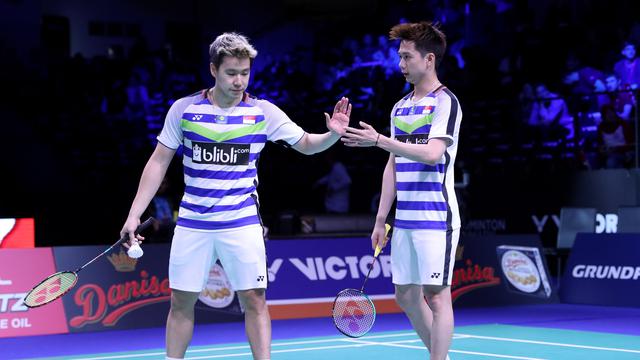 Other most successful Indonesian athletes in badminton. This men's doubles couple is universally popular as "The Minions," cute yellow characters in the movie Despicable Me.
It is simply because their heights are below the average of other badminton athletes.
Previously, Lee Yong-dae and Yoo Yeon-seong from South Korea was considered the longest holders of the first place in men doubles.
Now, Marcus Gideon and Kevin Sanjaya present the new era of badminton in Indonesia to the world because they have held the first place for more than 118 weeks, replacing the men's doubles from South Korea.
7. Yayuk Basuki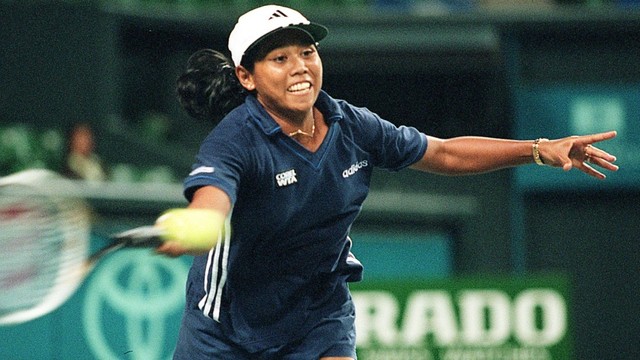 Yayuk Basuki's current profession is a politician. However, a few years ago, specifically in the 1900s, Yayuk Basuki brought Indonesia to number nineteen in singles in the WTA rankings.
That is why she is regarded as the eminent of the Indonesian tennis player.
Born in one of the famous cities in Indonesia, Yogyakarta, Yayuk Basuki trained herself since she was seven years old. She began turning into a professional player in 1990.
8. Bambang Pamungkas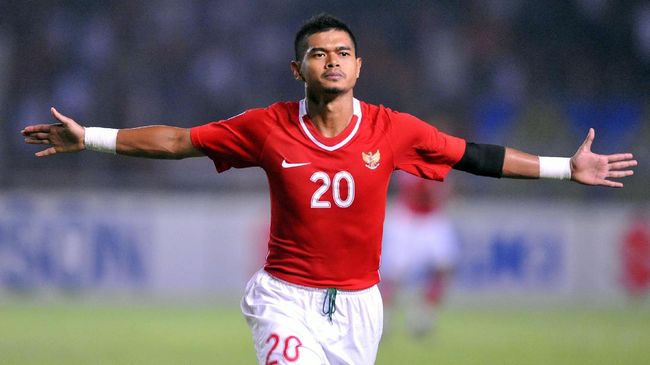 Indonesian football has never been globally announced, but the national atmosphere is still echoing.
It is because of one of the most successful Indonesian athletes, Bambang Pamungkas. Bepe, his short name, is known as the legendary football player.
Although Bambang Pamungkas has never made the national team grab a medal, he holds the record for performing in eighty-five matches and producing thirty-seven goals. Last long this hero of Indonesian football!