Recently, Indonesian people are complaining about how uneducated the current soap operas are.
They miss the legendary Indonesian soap operas that were entertaining and valuable since they talked about family, funny jokes, and touching love. 
Let us teleport into the past and take a trip down to memory lane about the legendary Indonesian soap operas that are timeless!
1. Tuyul & Mbak Yul (1997)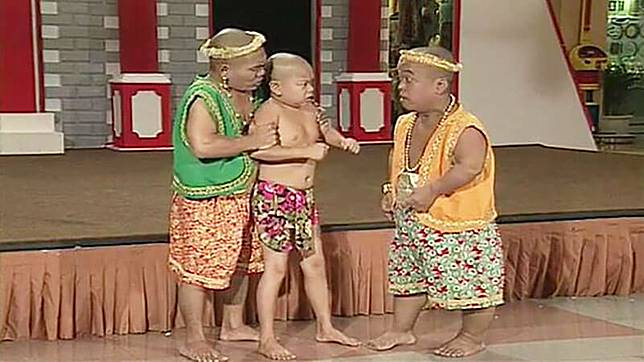 The majority of Indonesian soap operas today are intensifying the romantic between the youths. Meanwhile, this 1990s soap opera shows the story of friendship.
It presents the humorous relationship between Mbak Yul, a human being, and Ucil, a tuyul, a demonic creature who is known for stealing people's money.
Yet, do not imagine that this legendary soap opera will be full of horror and terror because the tuyul here wants to be kind and stop the habit of stealing money. 
Starred by Ony Syahrial as Ucil and Dominique Sanda as Mbak Yul, Tuyul dan Mbak Yul brought Indonesian humor that became one of the most favorite TV programs to watch in 1997. 
2. Jin dan Jun (1996)
Not only did Tuyul dan Mbak Yul become the recommended soap opera to watch about the mystical world, but also Jin dan Jun that brought the same concept. 
The difference is Jin dan Jun chose genie to be the main role instead of a tuyul.
Therefore, it can be concluded that this soap opera is the Indonesian version of Aladdin movie. 
First aired in 1996, Jin dan Jun tells the friendship of a human, Jun starred by Syahrul Gunawan, and Jin named Mustafa.
This funny and unique soap opera was played for 5 years until 2001. 
3. Keluarga Cemara (1996)
Has been adapted to a movie in 2019, which is starred by one of the most popular persons in Indonesia, Zara JKT 48, people start to miss the old series of Keluarga Cemara. 
First aired in 1996, this legendary soap opera tells about a family which consists of Abah (father), Emak (mother), Teh Euis, Ara, and Agil.
Even though it shows a simple domestic story on a daily basis, yet Keluarga Cemara is deeply meaningful so that the audiences cannot move on from this family. 
The father's struggle, the mother's affection, and the cheerfulness of the children make this soap opera unforgettable even until now.
4. Si Doel Anak Sekolahan (1994)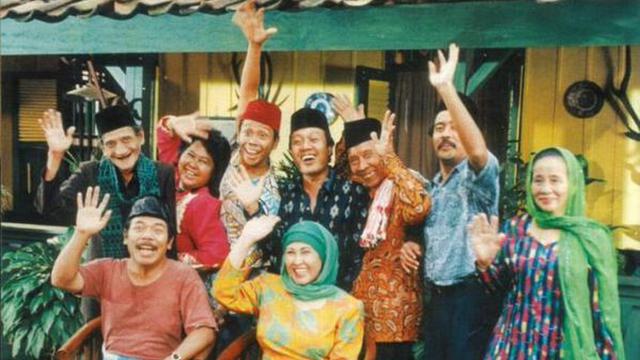 Brought a family's story of Betawi, an ethnic whose wedding becomes one of the most popular traditional wedding ceremonies in Indonesia, this legendary soap opera is classic!
Si Doel Anak Sekolahan is the first soap opera released in Indonesia's TV channel.
It tells how Doel, an engineer and jitney's driver, and his family preserve the traditional culture of Betawi in the middle of modernization and urbanism in Jakarta, one of the famous cities in Indonesia.
Rano Karno, the actor behind Doel, can grab audiences' attention by showing his talent and bringing up the value of family and traditional culture.
This legendary soap opera also always excite the audiences by the triangle love story between Doel, Zaenab (Maudy Koesnadi), and Sarah (Cornelia Agatha).
It has even been adapted to a film Akhir Kisah Cinta Doel, one of the best Indonesian romance movies.
5. Saras 008 (1998)
If American children are entertained with the existence of Wonder Woman, Cat Woman, and Black Widow, Indonesian kids were happy with Saras 008, one of the most popular Indonesian superheroes.
Starred by Devi Permatasari, Saras 008 was first released in 1998. This legendary soap opera tells a teen girl named Saraswati. 
However, unlike other teen girls, Saras possesses a superpower. After realizing her power, she has the responsibility to fight an evil warlord, Mr. Blek. 
6. Tersanjung (1998)
Had been played in the Indonesian channel for six years, Tersanjung tells a chain of misfortune and melancholic adult romance.
The problems of the main characters range from poverty, flattering that leads to misery, the pregnancy before marriage. These misfortunes are inherited to a child named Indah. 
It is starred by Reynold Surbakti, which makes this legendary soap opera unforgettable.
Even though this soap opera is timeless, it is intentionally produced to be a long series that actually is long and boring.
It is because the protagonist Indah was considered too kind and passive.
7. Noktah Merah Perkawinan
The conflict of a marriage life between Priambodo, played by Cok Simbara, and Ambarwati, starred by Ayu Azhari, becomes the main element of this legendary soap opera in Indonesia.
The end of their marriage life and the unfinished love are the beginning of the complicated plot since Priambodo has a new wife, Yulinar played by Berlina Frebrianti.
Due to the big hit in the first season, which had twenty five episodes, Rapi Films, the house production, produced the season two which was aired up to 1999.