The popular entertainment for the majority of Indonesian is humor.
The laughter delivered by TV shows, stand-up comedians, and more importantly, the most hilarious Indonesian comedy groups accompany the audience to fill their days.
There is a long list of comedian groups in Indonesia range from the legendary to the recent ones.
Here are the most hilarious Indonesian comedy groups that you must watch their performances.
1. Warkop DKI
The role of one of the member of Warkop DKI, Kasino, was played by one of the most popular Indonesian actors, Adipati Dolken. It proves that this comedy group is incredibly well-known in Indonesia.
Warkop DKI has three members, they are Dono, Kasino, and Indro. These three people were the figures that were always awaited by Indonesian people during the 1980s until the 1990s.
They are known for their silly mischief and slapstick comedy that drive laughter and wonder to the audience.
What makes Warkop DKI even more special is, its two members, Dono and Kasino, graduated from one of the best state universities in Indonesia, the University of Indonesia.
2. Bagito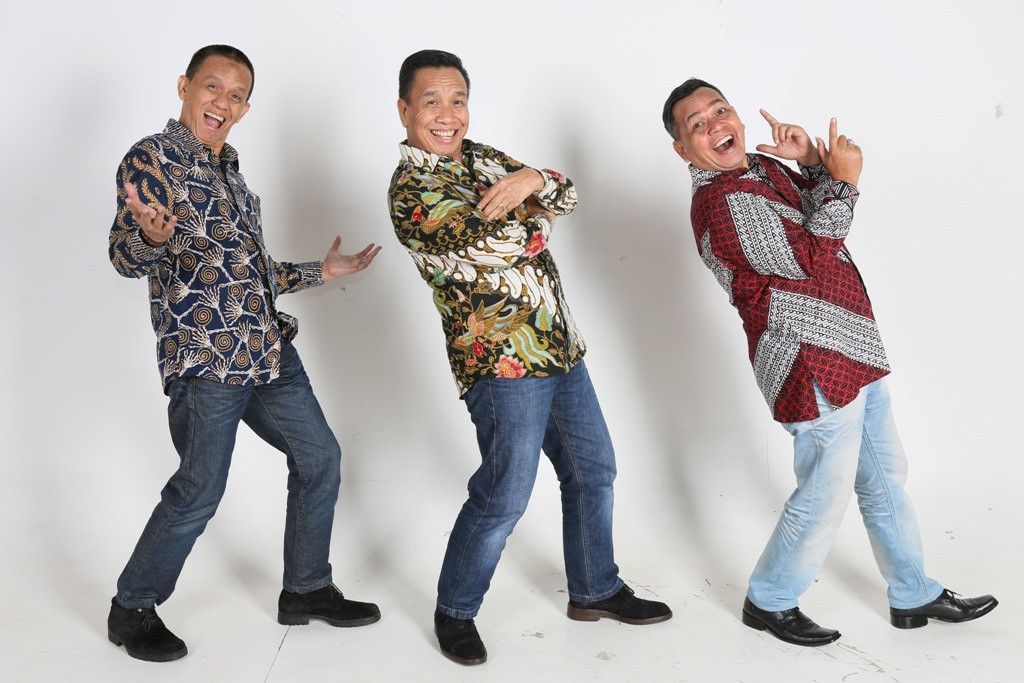 Bagito consists of the brothers Miing and Didin and their friend Unang. This comedy group is popular in the 1990s as the successor to Warkop DKI.
One of the members, Miing, was once a part of the creative team and an extra player in Warkop DKI.
It portrays stereotypes of stubborn non-urban people played by Miing, rich people acted by Didin, and the childish multi-talent Unang.
Because of their popularity, Bagito had its own show which was aired on RCTI channel, one of the most famous television channels in Indonesia.
They became the highest-paid comedy group in Indonesia at that time.
3. D'Bodors
The next most hilarious Indonesian comedy group is D'Bodors. This group that existed in the 1980s brought the Sundanese traditional jokes.
D'Bodors has three members consisted of Abah Us Us as Raden Achmad Yusuf Wargapranata, Yan Asmi as Uyan Suryana and Engkus as Kusye. This group performed on TVRI, the national television channel.
Their talent had always been good entertainment for Indonesian audiences because they were so unique in showing up the local culture on the national channel.
The combination of Sundanese music and jokes lasted long in the people's heart.
It was proven when they were invited to Zona Memori in Metro TV in 2010. They had not appeared on the screen for so long but they still could make the audience laugh.
4. Srimulat
It is a sin if we talk about the most hilarious Indonesian comedy groups, but we do not mention Srimulat.
Srimulat played an important role in Indonesian comedy since they constantly performed for more than three decades!
As they delivered laughter for such a long time from the 1960s to 1990s, the members frequently changed too.
They did not continue entertaining the audience in 1996 as their popularity was starting to diminish.
Two members who are still active in this industry are Tukul Arwana, who also becomes the host of one of the legendary television quiz shows in Indonesia, and Nunung, who is active in Indonesian famous talk show, Ini Talkshow.
5. Cagur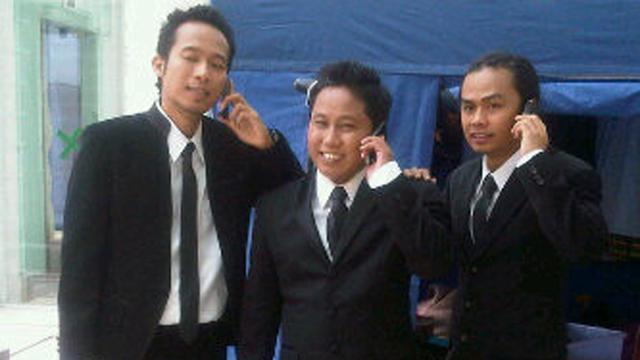 Cagur has three personnel. They are Denny Wahyudi or Denny, Sunarji or Narji, and Wendy Armoko or Wendy. The name Cagur is derived from "Calon Guru" (Teacher Candidates).
This comedy group was formed on July 23, 1997, and had succeeded in performing a television program named Chatting which stands for Canda Itu Penting (Humor is Important).
Although they are not one of the most famous bands in Indonesia, Cagur also produced songs.
However, the members are currently doing a solo in some Indonesian television programs, but they keep the name "Cagur" as their stage names.
6. Extravaganza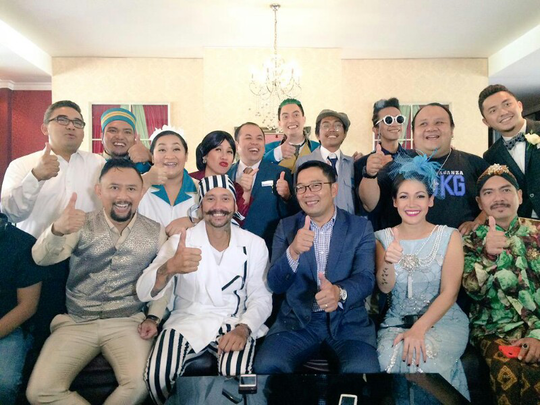 This one of the most hilarious Indonesian comedian groups is formed by a comedy variety show in Indonesia with the same title.
It mainly starred Indra Birowo, Virnie Ismail, Rony Dozer, Tike Priatnakusumah, Ronal Surapradja, Aming, and other eight casts.
The group's first debut was started on May 30, 2004, and it performed until five years later on November 28, 2009 in Trans TV.
The extravaganza was so popular because of its originality and creativity in showing a fresh and new type of humor in Indonesian TV shows.
Most of the jokes delivered by this group were based on internet trends and Indonesian common jokes at that time.
7. Opera Van Java
Opera Van Java is a comedy show in the form of a human puppet. It was first aired on November 27, 2008.
This comedy group has a lot of members since it has two separate seasons.
The previous members consisted of eleven people, some of them are the most popular persons in Indonesia such as Sule, Andre Taulany, Nunung, and Desta.
Some current members are Deny Cagur, Mpok Alpa, Rina Nose, and Adul. Although the "puppets" change throughout the time, the puppet narrator, or dalang, is still Parto Patrio.
To keep the atmosphere and humor fresh, Opera Van Java also invites guest stars such as the actors in one of the best Indonesian romance movies, Ada Apa Dengan Cinta, Dian Sastro Wardoyo and Nicholas Saputra.